*For Customers Of PromoteLabs ONLY*

Are you Struggling With Your Affiliate Promotions?
Here's How You Can Double, Triple, Quadruple…Even
5X Your Affiliate Earnings Before Dinner Tonight!
(This Simple, Yet Incredible Tool Does All The Heavy Lifting!)
JOIN OVER 10,000 SMART AFFILIATE MARKETERS! GET STARTED NOW and GET NEW REVIEW BLOCKS INCLUDED…
---
Commission Gorilla V3 Special
Simple, easy to use, no Installation
Commission Gorilla v3 Special PRO
Everything in V3 Special but MORE!
FOR POMOTE LABS CUSTOMERS

ONLY!



This offer is NOT currently available to the public – We've opened it for Simon & Jeremy's customers for a LIMITED PERIOD
---
Use Our Secret Tool and Boost Your Commissions Up to 5X More While Cutting Your Workload To Shreds!
Over 10,000 (and growing) People Can't Be Wrong!
Hey Fellow Entrepreneur,
If you want to truly succeed online, there are really only 3 things you truly need. Get these three things right and you'll be writing your own money ticket in no time. Get them wrong and you'll stay stuck on the online hamster wheel of failed results.
So…what are those three things you ask?
Simple.
You need an offer, traffic, and conversion. (We'll come back to that in a minute…)
Now, I know you're probably thinking it takes a ton of time trying to create your own offer/product, but nowadays – you don't necessarily need to.
Here, let me explain…

See, there are a ton of people out there who create products everyday.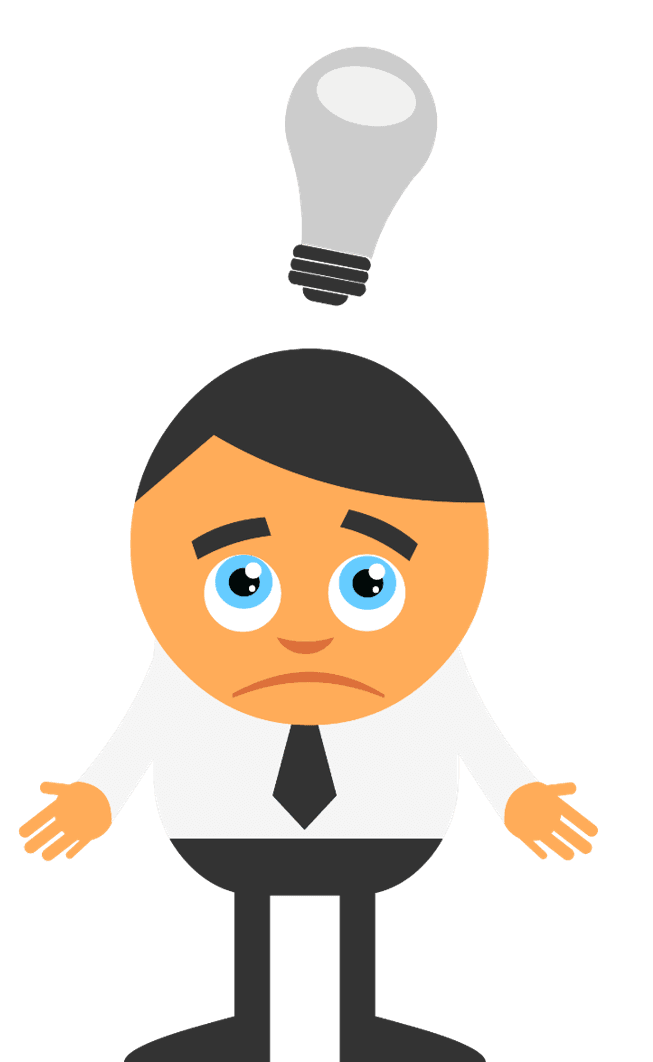 And honestly, they just sit out there in the digital graveyard dying a slow and painful death. Sure, some of these products aren't worth the skin off a monkey's butt, but some of them are actually quite good. Heck, incredible even.
So what if I told you that you could tap into those existing products while making a ton of money in the process?
And all without any:
Setting up membership platforms
Dealing with annoying tire kickers or draining customers
Maintaining and updating products and websites
Would that interest you? We're sure it would. This my friend, it's what's known as affiliate marketing – just in case you didn't know that already.
Now, We're sure you've heard of affiliate marketing if you've been online for a least 6 months.
But what you HAVEN'T heard, is HOW some of the most successful super affiliates fly under the radar and make so much money that it'll make you blush.
All the while, most other affiliate marketers don't even make enough to pay their cable bill.
(hmmmm…why is that?)
Use Our Secret Tool and Boost Your Commissions Up to 5X More While Cutting Your Workload To Shreds!
See, while most affiliates slave away at their computers struggling to make a few sales, we're practically raking cash in hand over fist…with only a fraction of the effort!
Our affiliate efforts alone have generated close to $3 Million dollars in commissionable sales across multiple niche markets and for 100's of products in the past 2 years alone.
So you might think we know a thing or two when it comes to making money from and being successful with affiliate promotions right?
With all of the rigorous testing, failed ideas, money spent and lost, – we've learned the little nuances of what it takes to make it as a successful affiliate.
But better than that, we know what it takes to go from absolute zero to super affiliate fast!
And if you really want to know for yourself…I mean REALLY want to know what the secret ingredient is, then take the next few minutes to finish reading this letter.
Our Affiliate Marketing Efforts Makes Us More Money In A Month Than Most People Make In A Year…While At The Same Time Giving Us A Ton of Time Freedom & Incredible Lifestyle.
May We Show You How To Do The Same?
Now we could go on and on about all of our successful efforts, but this isn't about us.

It's about you.
And how you're going to breakthrough the barrier of little to no affiliate sales. Or even if you are making a ton of affiliate sales, we're going to show you how to do it without working all kinds of ungodly hours.
However…if you want to know how super affiliates make a ton of cash then I'll reveal their secret right here and now.
They use bonus pages. (gasp!)
Ok, maybe you knew that already, but do you know how to craft a bonus page that converts customers and sucks cash out of their wallets on demand?
And even if you do know, could you create those types of pages in only minutes? No?
See, it's a very simple formula: Find a targeted offer for your audience, create a short review and add value with bonuses – Then sit back and watch as a potentially average promo turns into a staggering amount of cash!
Now remember earlier I said you needed 3 things to really become successful online? While we already talked about the possibility of products, where you need to focus as an affiliate marketer is on traffic (see bonus below) and conversion.
Especially conversion. And luckily for you, We've taken care of that.

As a matter of fact, We've made converting affiliate traffic so simple, you'll wish you started using this long ago.

Our conversion rates consistently prove it (with this success formula we typically see 3 to 5 times higher conversions than average affiliates) … And we bank thousands of dollars every month doing something that's fun.

However, we only wish what we're about to reveal to you was available when we first started our affiliate marketing journey.

Because if it were, we would have saved ourselves a ton of time and headaches!
But here's where you get to maximize on all our past pain and failures. As a matter of fact, it still gets under our skin to see so many people fail at affiliate marketing. Especially when we not only have a passion for it, but know the true power of affiliate marketing AND the freedom of lifestyle it can bring.

So we got to work. Not only to solve and automate a lot of what it takes for us to have successful affiliate promotions, but so that anyone (even a newbie non-technical grandma), could cut the learning curve and start seeing successful results from their affiliate marketing efforts.

And today, we'd like to share that solution with you.
Introducing
Check Out These Incredible Features of Commission Gorilla Developed To Help You Boost Commissions Easily…
---
Bonus Library To Store Your Bonuses:
We've included 4 different bonus block layouts for you to choose from and you can create and save an unlimited number of bonuses in your library so they're always ready to use when you need them for a new promotion.

It's all about speed and convenience: Making a bonus block is easy, it can be a simple image upload, or you can use the built in WYSIWYG editor to build a custom block from scratch.

The bonus library also saves download/access information to automatically build out your bonus delivery page.
---
Drag & Drop Promotion Page Builder:
The second you've finished editing you can be first to market and start promoting your page!

We've built in Twitter, Facebook, Google+ & LinkedIn sharing options for you to use immediately for instant traffic.

As a time saving feature the software will automatically build a hosted bonus delivery page for you, simply direct your buyers to this page and they can access their bonuses.
Start Promoting & Sharing Fast!
The second you've finished editing you can be first to market and start promoting your page!

We've built in Twitter, Facebook, Google+ & LinkedIn sharing options for you to use immediately for instant traffic.

As a time saving feature the software will automatically build a hosted bonus delivery page for you, simply direct your buyers to this page and they can access their bonuses.
---
"A Must-Have for Every Affiliate Marketer!"
Creating bonus offers used to be right royal pain in the ass. Not any more. You can have a pro-looking promotion page which will practically "hypnotize" people into buying through your affiliate link rather than anyone else's. This truly is a "must-have""
"Awesome Product from a Great Team!"
I Love Commission Gorilla! This will help established and newbie affiliate marketers alike. I love telling folks about your products because your post purchase support is always backed up by a solid team. A great product that I'm happy to recommend!
Here Are Some Example Pages Created With Commission Gorilla V3



(Click Image To See Full Page – Close Window To Return To This Page)
Check Out Commission Gorilla V3 In Action!
Here's Also What You'll Receive When You Get Started Today…



Run Up To 20 Simultaneous Promotion Campaigns…
Not only will you be able to build out your next affiliate promotion page fast, you'll have the ability to run up to 20 different promotional campaigns at the same time!

That's right. Build out multiple promotional pages and make more money from a variety of different markets if you choose.
Import of Any Commission Gorilla Page
Have another Commission Gorilla user that wants to let you use their page as a template? No problem. We'll show you how you can take any existing user's Commission Gorilla design and have it ready to go in your account in a snap!

This is truly incredible as it allows you to tap into the design of any other Commission Gorilla user instantly. If you just don't have the time or truly suck at design, then you'll love this option.
And it's as simple as:
Clicking Import In Your Account
Pasting In Your Import Code (you get this from another CGV3 user)
Seeing the New Page Cloned In Your Account!
And you can do it in less time it took you to read this!
10 Done For You Bonuses Already Included



Get Started Today With 10 Done For You Bonuses Ready To Use On Any Promotion!
We already know that Commission Gorilla is a beast of a software (sorry, couldn't resist the pun), but we're going to take it to the next level by giving you 10 ready made bonuses that you can plug into Commission Gorilla right away.
That way you don't have to come up with your own. WE'LL GET YOU STARTED RIGHT FROM DAY #1.
8 (and growing) Ready Made Bonus Page Campaigns For High Converting Products – All Good To Go To Bring In Commissions Instantly. Or Use As Inspirational Time Savers For Your New Campaigns…
And if you thought it couldn't get any better, well we're going to also give you 7 different ready made bonus pages that you can simply clone, add your affiliate link to and start making commissions.
Once you have these pages, you can personalize them as you see fit.
"…But Isn't This Just Another Ordinary Affiliate Page Building Software?" (Ha! Don't Make Me Laugh! It's Not Even Close.)
Quite frankly speaking, when you compare Commission Gorilla V3 to all the other affiliate page builders, there's absolutely no rival. Nothing even comes close.

Not one bit.

While other page builders are clunky and takes a Ph.D to figure out how to just add one video and a few lines of text, Commission Gorilla V3 lets you plug into an existing professional affiliate page builder and get your promo pages up and running fast!

And isn't that what we all want? To make more money with less effort? To truly have the freedom an online business brings without slaving away at the computer for hours on end – only to make a few measly dollars in the process.

Well now you can do just that. By tapping into the true power of Commission Gorilla V3, you'll save more time and make more money with a proven affiliate page builder that lets you spit out profitable affiliate pages in only minutes!
"If You're Not Creating Great Promo Pages You're Missing Out!"



Here's what some of the top industry insiders think about our strategies and software…
"This Will Save Me Hours!.."

"As an affiliate who has promoted 100's of launches and created hundreds of bonuses I can see how this is going so literally save me hours. Usually when I compile a bonus I spend hours putting everything together, but not any more."
JOHN THORNHILL
"Proven to Work Over and Over Again…"

"Commission Gorilla makes a difference, especially where a lot of marketers are promoting the same thing (such as product launches). I've won many affiliate contests using bonuses and Commission Gorilla can help you do it to."
ERIC HOLMLUND
"Increase Conversions & Make More Money!"

"Commission Gorilla is incredible and works right out of the box! Easy for anyone to build great looking promotion pages even if you have zero tech or design skills. I highly recommended it to anyone looking to increase their conversions and make more money."
MARK HESS
"Commission Gorilla ROCKS!"

"Commission Gorilla levels the playing field for everyone. Easy to use, killer features, and the ability to save a bonus and use again and again is SUCH a time saver… Killer job guys and our go-to app for all our promos now."
ALEX COPELAND
"Best Marketing Product Of The Year!"

"Offering bonus products is vital! For all of my future affiliate promotions I will use Commission Gorilla for my new promotion pages. For me it is the best marketing product of the year and a real time saver. Thank you guys for this amazing product!"
DIRK WAGNER
InternetMarketingOasis.com
"Every Affiliate Marketer Needs This!"

"Commission Gorilla makes is dead easy to create an affiliate review and promotion page in just minutes. And the bonus delivery feature is a huge timer saver! Bonuses are a must when promoting anything, no matter the niche. Every affiliate marketer needs to get this software today"
MATT CALLEN
"We're Going To Ethically 'Bribe' You Into Affiliate Marketing Success…"



Commission Gorilla V3 is hands down an incredible piece of software. But we want to take you over the top, by offering you some outstanding bonuses today…
When you sign up, you'll get access to these bonus training videos in the next few minutes…
Affiliate Gorilla
Video Training!!
In this 10 video in-depth training, we pull back the kimono and show you the naked view of how super affiliates generate mind blowing commissions and get traffic on demand.
By the time you're done with this training, you'll know exactly how super affiliates set up their business and how you can do the same!
Plus these SILVER EDITION training videos compliment your Commission Gorilla V3 purchase and give you a head start on successful affiliate marketing!
When 7,500+ Smart Affiliates Sign Up For Commission Gorilla, Then You Know We're Doing Something Right.
Commission Gorilla is the 'go-to' software that's trusted by over 10,000 (and growing) successful affiliate marketers just like you. And together we can grow even faster… So come onboard right now and get your commissions where you want them to be…
Boost Your Affiliate Commissions Now!
It's simple.

If you need power packed stunning pages that truly pull in the profits for your next affiliate promotion, then we know you'll absolutely love Commission Gorilla V3. It's super easy to use, and can be mastered by anyone. Newbies included.

In fact we're so confident that you will absolutely love Commission Gorilla V3, but just in case there's the remotest possibility you don't agree, then we are offering a 30-Day, no questions asked, no hoops to jump through same day money-back guarantee… So Why Not Get Started Today!
Here's How To Get Access In The Next 3 Minutes…
If you're ready to stop banging your head against the wall and start seeing the results you know you deserve from your affiliate efforts, then go ahead now and click the button below to get started.


And don't forget, you'll also get access to some of the most incredible bonuses like the Affiliate Gorilla Silver Training! And remember, these training videos compliment your Commission Gorilla V3 purchase and give you a headstart on successful affiliate marketing.

So go ahead and use the button below now to get access and we'll see you on the inside.
Put Commission Gorilla To Work For You
Commission Gorilla V3 Special
Simple, easy to use, no Installation
Commission Gorilla v3 Special PRO
Everything in V3 Special but MORE!
---
Yes, there's a PRO Upgrade option available TODAY, keep scrolling to see the amazing extras you can get by upgrading today!
---
Introducing The Commission Gorilla V3 Pro Upgrade!
---


Simply Put, These Powerful Features Will Help You Take Commission Gorilla V3 Into Overdrive!
With the Commission Gorilla V3 Pro Upgrade, you're sure to suck more cash out of your promotions like a hungry vortex on steroids.

How? By grabbing your visitor's attention with ease while increasing scarcity.

Just by adding these features to your already existing Commission Gorilla V3 purchase, you'll set yourself head and shoulders above the competition. Plus, you'll exponentially increase the chances of domination in just about any niche that you desire.

Here's what you're about to unlock in the next few minutes:


Incredible Features of Commission Gorilla V3 Pro Upgrade
---
Add Countdown Timers To Your Pages:
We use countdown (or scarcity) timers across all our promotions and the results have been astonishing!

By limiting the time your bonus is available you're encouraging your visitors to take action right away or they risk missing out on a great deal.

You can use date specific or evergreen timers on all your pages with just a few clicks and choose to automatically redirect visitors to any other page when the countdown expires (or simply reset the countdown to start again).

Perfect for product launches and works great for 'set & forget' time sensitive offers.
---
Add Attention Bars To Your Pages:
We love attention bars… Adding a new bar to your page is simple and it's a truly effective way to grab your visitor's attention.

Set them to display at the top of your page, change the colors and fonts, add a timed delay – It's up to you!

Use your attention bars to highlight a bonus, remind visitors about deadlines, link to demos or videos – You could even use them to link to other promotions or lead capture pages.
---
Add Exit Pop-Ups To Your Pages:
It's a fact that not everyone who visits your pages will continue to your recommended offers.

Our own testing reveals 50-70% will simply leave no matter how good your bonus is. But with exit redirects you get the power to recycle this 'wasted' traffic.

Send leaving visitors directly to the offer page (via your affiliate link) it can easily 'save a sale' , send visitors to a squeeze page to build your list, you can even show another bonus offer.
---
Get Unlimited Commission Gorilla Pages:
With this feature, we'll move you from the corner suite to the penthouse of Commission Gorilla pages. You'll be able to create as many affiliate promotional pages as you like without any limitations at all.

It doesn't matter if you want to create 100 or 1000! The choice is yours.

Sure, for the hobby type affiliate marketer, 20 pages may be enough. But if you're serious about building a true affiliate business, then that means you're a pro. And since you're a pro, you'll want to have access to unlimited pages because you'll want to have unlimited promotions.
---
Total Control Over Your CGV3 Pages!
While all of the other features are sure to help you take Commission Gorilla V3 into overdrive, you'll also have the ability to:
Download & Host Your Pages On Your Own Domains

Add Custom Code To Any Of Your Pages Using The Built In Custom Code Option

Remove The Powered By Branding Option
This way, you'll stand head and shoulders above the crowd and make your pages even more unique than most affiliate marketers online!
---


Plus, You Can Export As Many Commission Gorilla Pages As You Like!
Not only will you be able to import any Commission Gorilla page, but with the pro version you'll unlock the ability to export any and every page you ever create inside the Commission Gorilla V3 platform.

This is a great way to give templates to other marketing friends or use them as a paid service to other Commission Gorilla V3 users.

Or you can create great bonus pages for your launches and give that code to your affiliates or partners so they can use the same great bonuses in their Commission Gorilla account to make you more sales for your launch!
And if they don't own Commission Gorilla, you can make an affiliate sale for referring them!


"If You Knew You Could At Least Double Your Affiliate Sales and Conversions Forever, Wouldn't That Be Worth At Least $1,000.00?"
Now, I'm not saying you'll have to invest $1,000. Not in the least bit.

But let's just say that I gave you one tactic that took you from generating $1,000.00 a month to $2,000.00 a month forever. And let's say you never did another thing to increase your conversions. You like the extra $1,000.00 so you stick with that.

Now let's say I showed you how to do that while cutting your workload in half the time. So now what took you 20 hours a week only takes you 10 hours a week.

So to be clear that's a jump of an extra $1,000.00 while working 50% less for life!

That's an extra $12,000.00 per year. $144,000 after 12 years. Serious dinero for a part time effort if you ask me.

And the crazy part is, as long as you have a computer with internet access, you could do it from anywhere in the world.

So, let me ask you again…if I gave you the tools to do just that, wouldn't that be worth at least $1,000 to you?

I'm quite sure it would. Who in their right mind wouldn't pay $1,000 one time to make an additional $1,000 per month forever.

Now I'm not saying you'll generate $1,000 per month. Legally I can't and quite honestly, I don't know you or your work ethic. Heck, you could do a whole lot better!

But what I do know is that by adding these additional pro features to your order today, your chances for producing that and so much more just fell hilariously in your favor.

"Plus, You'll Also Receive Some More Top Notch Bonuses When
You Say Yes Today!"
And even with that said, I still want to ensure we do everything possible to make sure you get the most out of Commission Gorilla V3. So go ahead and grab these next level bonuses and add them to your existing Commission Training V3 arsenal starting in the next few minutes:
Affiliate Gorilla Gold Video Training
This is the next level up from the Affiliate Gorilla Gold Silver Training. You'll receive advanced strategies and tips on top of the awesome strategies in the silver level training.
In this video training, we'll walk you through exactly how we do things as super affiliates. You'll learn things like:
Inside the Mind of a Super Affiliate

The Surprising Truth About What Really Works

Recruiting Vendors to Slide Money Into Your Pocket

Negotiating To Get Super Affiliate Perks

The Secret for Overcoming Bad Sales Pages

How To Put The Magnet In Your Lead Magnet

How To Stop Prospects From Running Off With Your Competitors

How To Do Affiliate Marketing Like a Boss

The Real Secret of Generating Big Commission Checks

Squeezing Every Last Drop of Value Out of Your Assets
Traffic Rampage Gold Edition




(Includes Silver)
The one thing we've seen over and over on the internet is the question, "How do I get traffic to my site or offer?" We're going to totally pull back the mystique and show you how we do it.
With the Traffic Rampage Gold Edition you'll be introduced to advanced level strategies that will make all your traffic generation needs complete. (The silver level is included with this training as well.
Here's What You'll learn:
The Surprisingly Effective Shotgun Approach to Advertising
The Secrets of Renting Space In Your Prospects' Heads
Persuading the "Sneezers" to Infect Your Niche
Amazing Ways to Leverage Other Peoples' Best Assets
How to Make the Most of Your JV Deals
The Secrets of Mobilizing Your Affiliate Army
Turning Lukewarm Viral Campaigns Into Wildfires
A Clever Way to Get People to Send You Money AND Traffic
The #1 Way to Maximize Your Traffic and Sales
How to Boost Your Traffic by Playing the Numbers
Ready To Upgrade?




Great! Here's How To Get Started…
Ok, so you're all ready to go to the next level with the Commission Gorilla V3 Pro upgrade right?

Great.

Getting started is incredibly easy. Just go ahead and use the button below and we'll make sure to get your Commission Gorilla account all squared away after you upgrade today.

Then you'll not only start building out affiliate promotional pages fast, but you'll have them souped up like a Formula One race car on a barrel of nitro!

So don't delay on this offer. It's only for a limited time and the special pricing could be removed very soon.

Go ahead and get access now!
Commission Gorilla V3 Special
Simple, easy to use, no Installation
Commission Gorilla v3 Special PRO
Everything in V3 Special but MORE!
---
Frequently Asked Questions:
---
"Absolutely Freakin AWESOME!"
"I always go out of my way to offer awesome bonuses, usually this takes me days to compile all the content, but with Commission Gorilla it literally takes just a few minutes! The best part is that once I have the bonuses created once, I'll never have to do it again"
---